VIMAL PPCE is one of Ukraine´s largest and modern potato starch and derivatives manufacturers. We are starch experts since 1992.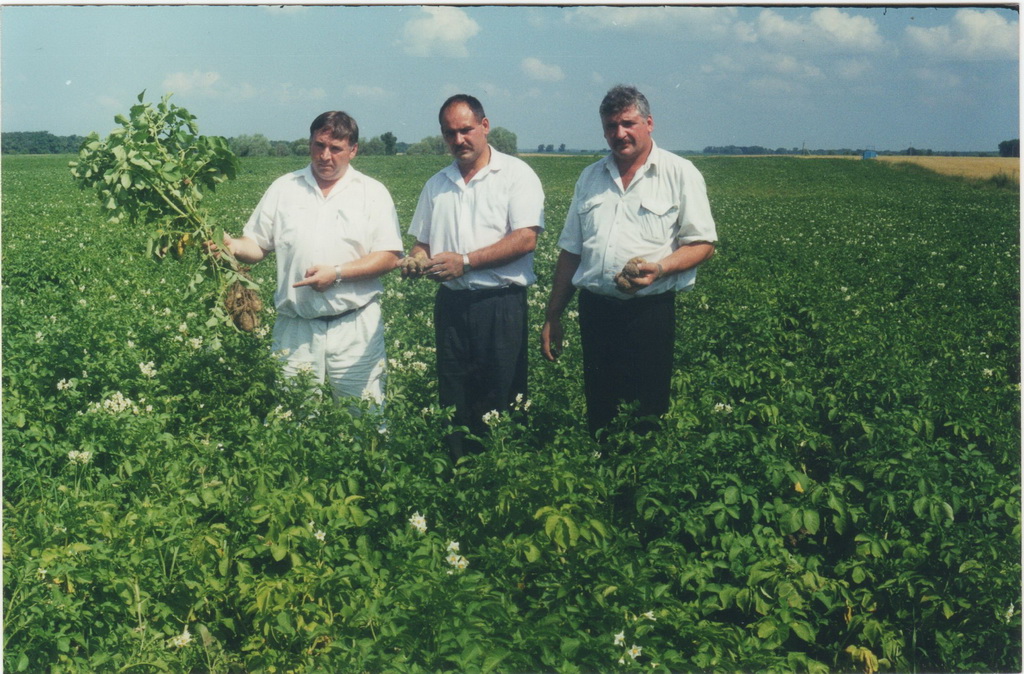 From left to right: Viktor, Anatoliy, Mykola - Lazar's - 1998
The story has started in the a very strenuous times, what a hyperinflation process had taken place in Ukraine. Right at that very moment, the founder of VIMAL PPCE, Mr. Viktor Lazar has made a risky decision to borrow a loan for buying a new equipment for the potato processing. The equipment was bought in Russia, in Starch and Derivatives Institute of Moscow. The equipment was installed in the rented facilities from the vegetable warehouse and its capacity was about 5 tonnes of potato starch per day.
"Its better to loose money than the reputation" - Viktor Lazar, founder of VIMAL PPCE.
As an comperable exapmle, today we able to produce up to 20 tonnes of starch per day, and morever we do this on the same facilities but with much more efificient processing technology. Sagnificant part and role in the company foundation has taken the brothers of Viktor Lazar - Mykola and Anatoliy Lazars, who gave reliable support since the very beginning in any situation and time of the day.
In Summer 1994 potato starch manufacturing line was constructed. The startup of potato starch manufacturing took place in September 1994. In five years, in 1999, we put into operation the facility for production of starches with improved consumer characteristics- gellying, phosphate, acetate starches and dextrin.
In 2009 our company acquired Certificate of Quality Management ISO 9001:2009. Moreover VIMAL's products meet all the international certification HACCP standards.
In 2012 we have made a total modernization of our production line. Installed machinery was from the world's leading producer - Swedish company Larsson. It allowed us to reach a new level of product quality and to increase production capacity.
In 2012 VIMAL PPCE has celebrated it's 20 years anniversary.
2014 - VIMAL PPCE is the only company on the CIS region which has export sales to European Union.
2015 - VIMAL PPCE is the largest potato starch exporter in Ukraine, both via geography and volumes.
2016 - we have reached the highest level of potato starch quality - the starch for the PHARMACY.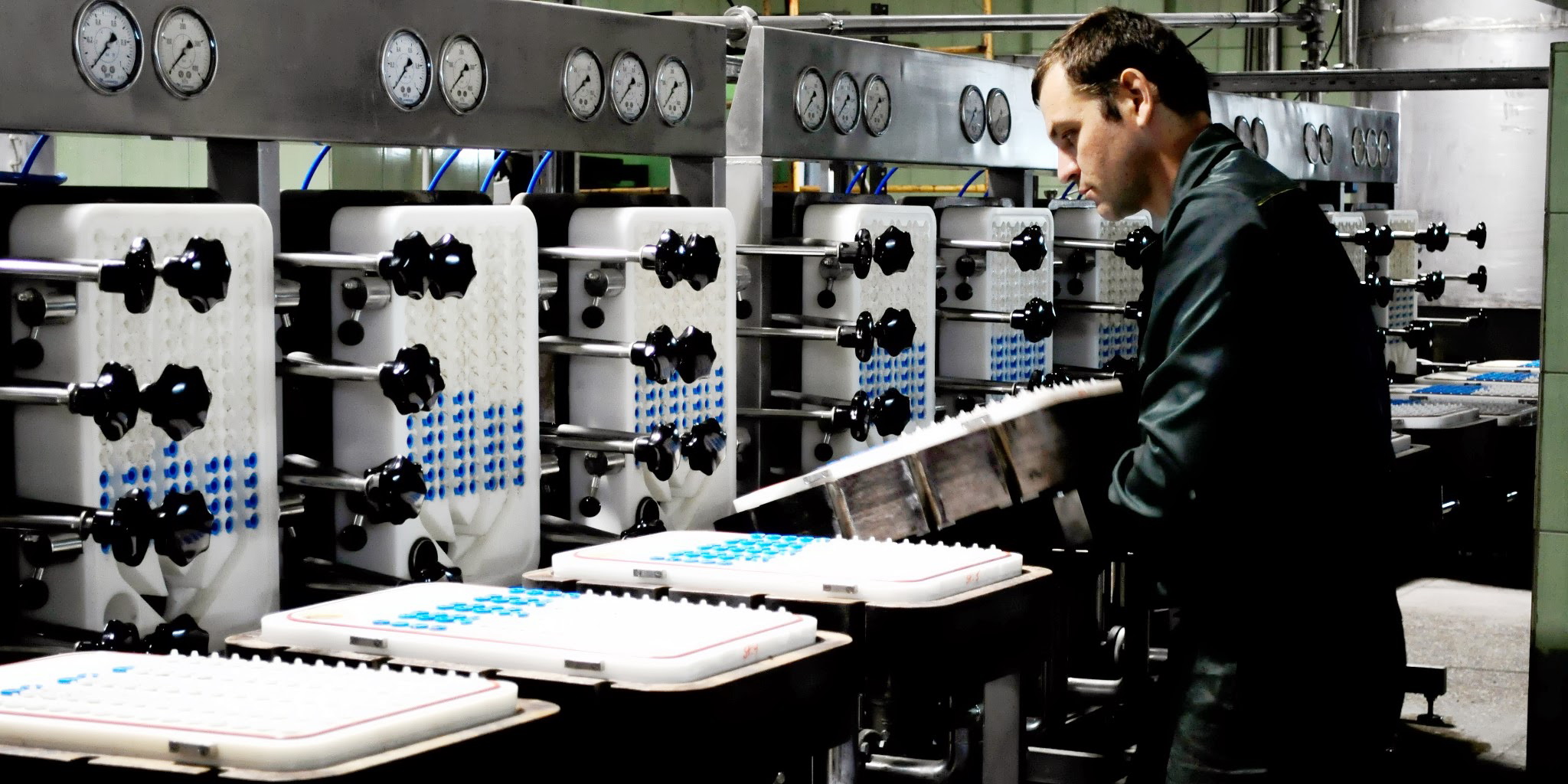 Larsson Sweden hydrocyclone station
Our products are distinguished through high quality and state-of-the-art manufacturing techniques and enjoys great popularity among the customers during the last 25 years. In food industry, our products are used to densify sauces, stabilize crèmes, improve characteristics of bakery and meat products, in paper industry as cellulose fibers binding agent, in pharmaceutical industry as pill filler, in textile industry for dressing threads, in other industries they serve as raw material for the production of glues, packaging materials, building premixes, etc. Our main pride is using VIMAL starch in pharmaceptical indastry.
"Our philosophy, which was inculcated us by the founder is a constant development and growth, thus all our resources and efforts we put into our production and technology. All this is made for You to get the best quality goods with a highest standards" - Serhiy Samonenko, CEO of VIMAL PPCE.
Nowadays we have economic ties and absolutely clean reputation in more than 25 countries of the world: Germany, the Netherlands, Czech Republic, Poland, Lithuania, Russia, Belarus, Kazakhstan, Uzbekistan, Thailand, China, Romania, Bulgaria, Moldova and others...