Here you can buy extra quality food grade starch VIMAL packed in 25 kg bags or 0,5 kg packets from the manufacturer.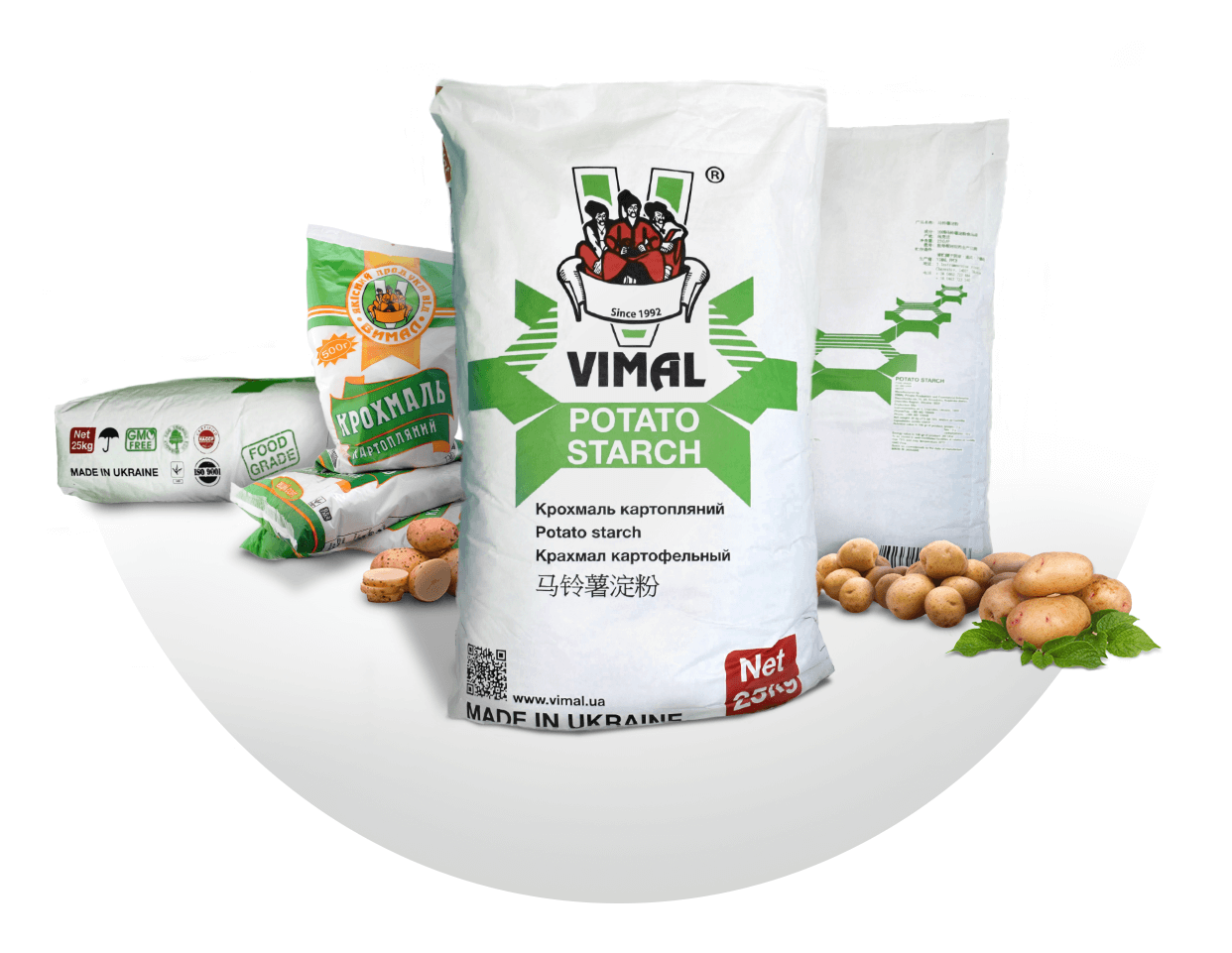 Application
Potato starch (native potato starch) from VIMAL is widely used in food, chemical, textile and paper industries. It is also great for the household usage for stiffening linen; as well as in baking, cooking for sauces thickening and jelly cooking and etc. Moreover our starch is used in technical purposes in various industry fields.
Properties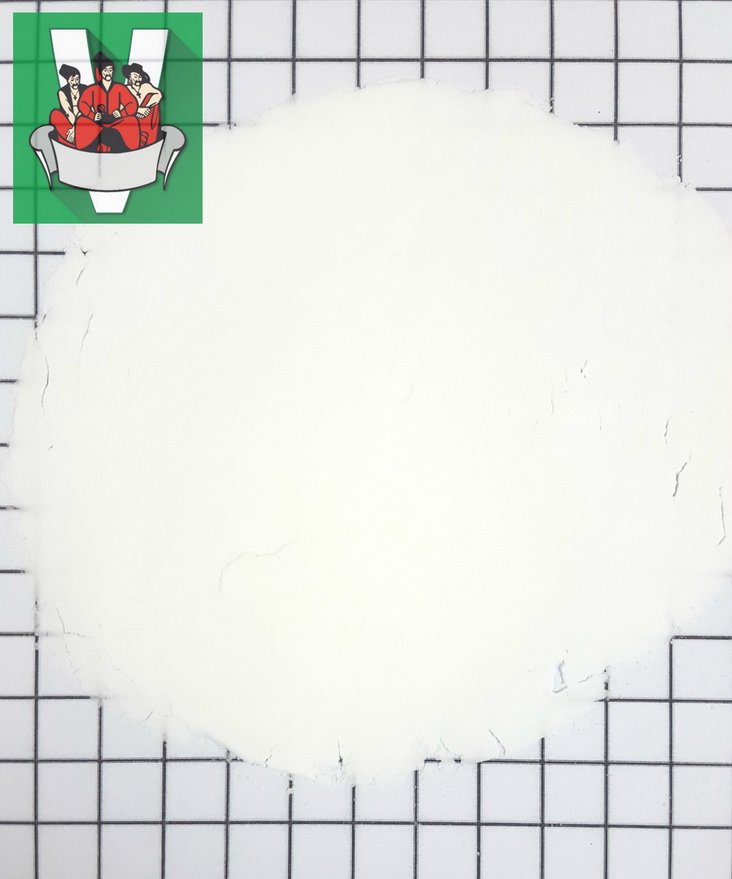 Potato starch VIMAL complies with the world's strictest standards. The quality level of our production is confirmed by the international certificates ISO:9001 and HACCP our company has received.
Due to the Quality Management System we have introduced in our production, VIMAL starch meets the highest quality standards of Food Grade products. VIMAL potato starch plant manufactures potato starch of the highest quality, since the quality is an essential characteristic of the potato starch. For instance, potato starch whiteness is critical for textile and paper industries as well as printing. For many industries, viscosity of the starch paste (starch water solution) is essential. The potato starch peculiarity that distinguishes it from maize or wheat starch, is the high natural viscosity of the starch paste). Wrong technology can, however, decrease the viscosity of the starch paste.
Our main feature is that we are trying to hear the client and help him in solving his problems. That is why a lot of our modifications and improvements were made after the client's inquiries. We are really thankful for that as this helps us to be in touch with the market and to know what and when a special product or technology should be used.
VIMAL starch company sees to it that the raw potatoes are processed quickly and in a technically correct manner according to the state-of- the art technology and more than 25 years experience which ensures the exceptional quality of the end product.
Technical data
| No. | Characteristics description | Average values |
| --- | --- | --- |
| 1 | Appearance | Homogeneous powder |
| 2 | Color | White with crystal shine |
| 3 | Whiteness | 91%, min |
| 4 | Odor | Specific for starch, free of foreign odor |
| 5 | Moisture content, % | 17,5-20,0 |
| 6 | Acidity см³/100g | 3,5-5 |
| 7 | General ash content, % , no more | 0,2-0,34 |
| 8 | HCL – insoluble ash content, %, no more | 0,01-0,03 |
| 9 | SO2 presence | not detected |
| 10 | Viscosity (Brabender measuring system), BU | 1200 - 2000 |
| 11 | Other type and grade of starch content | Absent |
| 12 | Metal foreign matters content | Absent |
Keep in a cool, dry area separately from substances with strong foreign odor. Shelf life is 24 months.
Packinig
Native potato starch VIMAL is packed into 25 kg bags or 0,5 kg packets for retail chains. We are thoroughly look after our goods packing process thus, we have spent verity of experiments and made many tests under more than one hundred bag samples till we got the best variant. As a result, now we are packing our starch into paper bags which are made under unique technology, it allows the goods to "breathe" during the transportation but at the same time it protects the starch from the external environment. As an evidence you can freely throw our bag from an altitude of the human height without any risk of breach.
But even this is not all of our packing benefits. Small 0,5 kg packets can bear the weight which is 200 times bigger than their own one and by the way it is the weight of an adult man under 100kg.
| | |
| --- | --- |
| Potato starch VIMAL in 25 kg paper bags | Potato starch VIMAL in 0,5 kg packets for retail chains |
Price and contacts
If you are interested in purchasing of our goods or just have any ideas of cooperation just feel free to cotact us. Contacting us is very simple, just call us via any of the phones listed below or press the "envelope" icon at the right and send direct inquiry to desired department.